What is Sunset Service?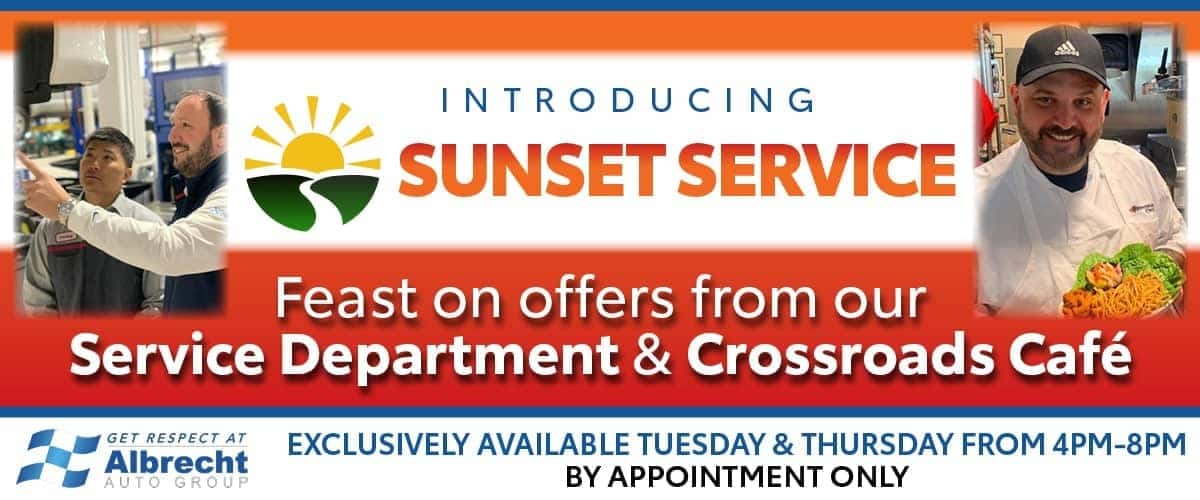 An appointment only service offered on Tuesdays' and Thursdays' between 4pm-8pm where you can come in to service your vehicle, enjoy a bite to eat, and be in and out in time to still make it home to get the kids to bed or catch up on your favorite tv shows.
Simply go to our appointment scheduler page (link here) or call our service department (phone #) to schedule your appointment. Below you will see a list of the following services that are included in Sunset Service. While you are here, head up to our café for a drink or bite to eat. We've included some special offers made available just for you while you're here. See those offers below for reference. Enjoy your meal and before you know it, you'll be out the door on your way home in time for your evening activities. We understand how busy your day gets so this program is designed to get you in and out as quickly as possible at the end of the day.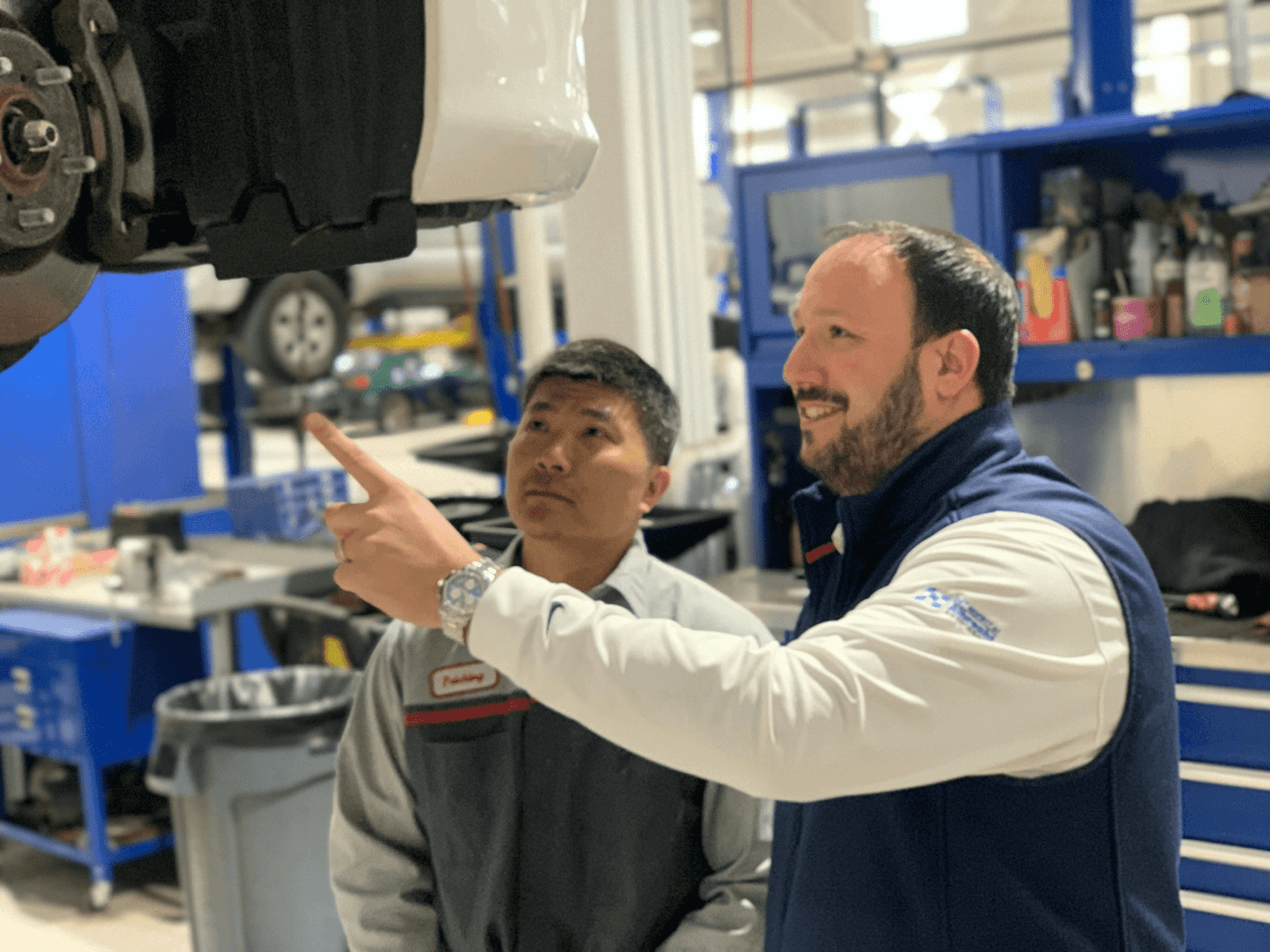 Services included during Sunset Service:
Oil changes
Tire rotations
Wipers
Batteries
Brake checks
Toyota care services (up to 45K miles)
Tire balances
Unwind in the café while your vehicle is being serviced. Watch TV on our huge Jumbotron screens or catch up online with our FREE WI-FI. While servicing your vehicle, please enjoy the following up at the Crossroads Café:
1 complimentary menu item (up to $10)
$1 off any espresso or coffee drink
Regular coffee is ALWAYS complimentary